STATEMENT: Reproductive rights and justice advocates urge Austin City Council to vote yes on paid sick day ordinance
STATEMENT: Reproductive rights and justice advocates urge Austin City Council to vote yes on paid sick day ordinance
Contact: Alexa Garcia-Ditta, alexa@prochoicetexas.org 
Austin, TX—Over the last several weeks, reproductive rights and justice advocates in Austin have rallied in support of a proposed city ordinance guaranteeing paid sick days for every worker in Austin. The policy measure is part of the Repro Power Austin policy agenda and initiative launched by NARAL Pro-Choice Texas and the Lilith Fund for Reproductive Equity last fall. Both organizations released the following statements in support of the ordinance: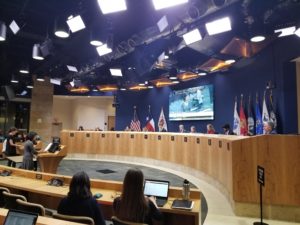 NARAL Pro-Choice Texas, Alexa Garcia-Ditta, Communications Director
"Over the last several years, the Legislature has mounted a devastating attack on abortion access and made it more and more difficult to access abortion care in Texas, including shutting down clinics across the state and excluding abortion coverage from all insurance plans. As the barriers to access have grown, Texans seeking abortion must take at least two days off work to obtain essential health care.
No one should have to pick between obtaining health care or paying rent on time. Austin's proposed paid sick day ordinance would make it easier for Austinites to access abortion care without the added pressure of losing their jobs or wages and delaying care. Abortion is an essential component of health care and Austinites deserve to access it without additional barriers or obstacles."
Lilith Fund for Reproductive Equity, Rosann Mariappurram, Board Member
"As a local direct service provider, we see firsthand how important it is for our callers, who are primarily low-income working women of color, to have the ability to take the time they need to take care of themselves or loved ones, without forgoing critical wages that are necessary for their livelihood.
Without paid sick days, many working patients have to delay their procedure to find a time they are off work to avoid losing their job, racking up costs in the process. Our clients cannot afford to lose wages without paid sick days, and no one should have to worry about losing their job, but especially during the process of navigating abortion access in a state that is so hostile to reproductive rights.
Guaranteed paid sick days for Austin workers are a simple way to help make safe abortion more accessible for our callers."