An update about Repro Power Houston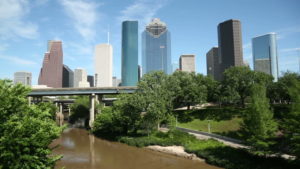 Houston friends,
We hope you and your loved ones made it safely through Harvey and that the process of healing and rebuilding has seen you surrounded by a supportive, resilient community. Both of us working in Houston—Hannah, who has been here for nine years, and Sharmeen, who moved the weekend before the hurricane—are extremely proud of the people who make this city home!
In light of the suffering following Harvey and given our City Council's focus on recovery, we have postponed the Repro Power advocacy day, as well as the speakout, until the spring. Instead, we are supporting efforts to provide relief to the people hit hardest by Harvey.
As part of a day of action across Texas cities advocating for their own Repro Power agendas, we will be convening on Sept. 27 at 6 p.m. in front of City Hall (901 Bagby St.) to collect donations for homeless Houston residents, who lost everything during Harvey and do not qualify for FEMA assistance.
Supplies will be distributed as folks come to enjoy a hot meal served by Food Not Bombs directly across the street. RSVP here and stay tuned for updates on what supplies to bring with you.
Proud to do this work with you,
Hannah Thalenberg and Sharmeen Aly, NARAL Pro-Choice Texas